All you need to know about party bus rentals before renting one in Toronto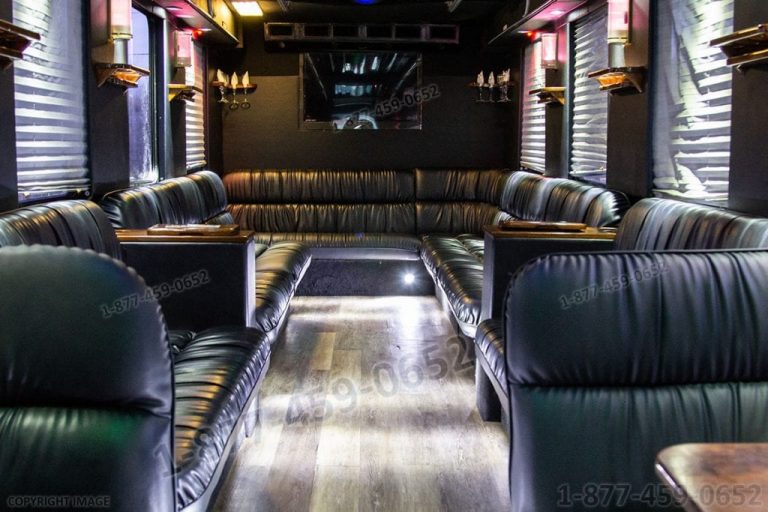 What else can be as grand as Toronto party bus for your bachelorette, prom night, or wedding day? It may seem a great idea but it can be hectic to make a choice when renting a party bus. But worry not we have made the things easy for you. Here are a few things that you need to keep in mind before renting the Toronto party bus.
 Make a choice according to the occasion
Toronto Party Bus comes up with pool of options and you need to make most appropriate choice out of them. So do you wonder what the best way to make choice is? Well, the first thing that matters is the occasion followed by the size of the crowd. Busses are arranged differently for different occasions. Some companies if asked to can add decoration according to the events, For example, they can provide a well-decorated limo party bus for your wedding day while for bachelorette or prom party they can alter the decorations of your rented limo in accordance with your theme.
Size and comfort go hand in hand
Rental party buses offer you vehicles with a wide range of fleet sizes, be sure, the one you choose is in accordance with the number of people in your group, their age, and their other general preferences. Another important thing that tops the checklist is the washroom. No matter how much time you are renting the bus, the inbuilt washroom is always a plus point from the comfort point of view.
Always Plan in advance
Planning in advance is always safe especially when you are booking for prom nights or other major events because you aren't the only one who has that idea in mind. In addition, it gives you a bonus of selecting the Toronto party bus you wish to and also saves you from the last minute hassles. Also, you tend to get more discounts on party bus if you book in advance.
Plan the route with details
Before you book yourself a party rental bus you must plan the route. Most of the time people don't, straight from their pickup point directly to the destination; they have various stops in between. Therefore it is better to discuss the route with the rental service providers and see if they charge extra for stops.
Get quotes
It is one of the most important things that you need to get done. For everything, a definite budget is assigned so is the case of renting a Toronto party bus. You need to check if the party bus is rented on the basis of hours or whether as a package. Also as said in the above point you need to mention details of your route as well.
Various service providers consider fuel cost and the number of stops before bringing you the final quotes. There are a number of people who rent a party bus in a group, sharing its cost. So if you are the planner, make sure you know the entire cost for the evening so that everyone can contribute evenly.
Remember cheap rents aren't always the best option, so if you are getting the party bus at extremely low rent make sure the quality and safety is not compromised. Many companies in order to lure their clients offer hefty discounts but do not forget to go through terms and conditions before you book one.
Check what's on the menu
What is a party without food?  A thing that matters the most in the party is food and beverage. Generally, the party bus is rented over a period of 8 hours which means there is certainty of your guests getting hungry. Therefore adding up snacks is a must thing. You need to check if your transportation company can arrange snacks or not. When it comes to party like bachelorette first thing you look for is Drinks, most of the party buses doing have bars in them but the planner needs to double-check such things to avoid the hassles later.
Your party your music
When it is your fun night you have all rights to play the music you wish to, right? Although every party bus offers you DJ and their own sorted playlist, you can tailor it according to your own choice anytime you wish. But for this also you need to talk to your transportation service provider in advance.
Verify before the deal is done
Verification is really very important because the party bus isn't just a means of transportation, it will be your accommodation for the party night. So the very first thing you need to check-in is the appliances, make sure they all are in working condition. Ensure the same with bus lights. Other than this verify about the legal papers and insurance policy of the transportation company.
Always Remember It is Better to be Safer than Sorry.