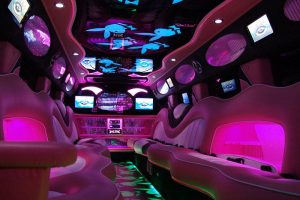 Toronto Party Bus Unleashed – The Ultimate Party Bus Experience
When it comes to celebrating special occasions or enjoying a night out with friends, why settle for an ordinary venue when you can take your party on the road with a Toronto party bus? From birthday parties to bachelor/bachelorette nights and everything in between, a Toronto Party Bus is the ultimate way to unleash the party spirit and create lasting memories.
Unmatched Entertainment – A Toronto party bus is more than just a means of transportation; it is a mobile entertainment hub. Step inside, and you'll find an atmosphere that rivals the hottest clubs in the city. Equipped with state-of-the-art sound systems, LED lighting, and even dance floors, the party bus sets the stage for an electrifying experience. Blast your favorite music, showcase your dance moves, and enjoy an immersive party environment as you travel through the streets of Toronto.
Luxury on Wheels – Party buses in Toronto are designed with luxury and comfort in mind. The interiors feature plush leather seating, ample space for mingling and socializing, and luxurious amenities. With climate control systems, mini-bars, and even flat-screen TVs, the party bus offers the perfect blend of elegance and convenience. It's like having your own private VIP lounge on wheels. Whether you're celebrating a milestone birthday, a graduation, or simply want to have a good time, the luxurious ambiance of a Toronto party bus elevates your experience to a whole new level.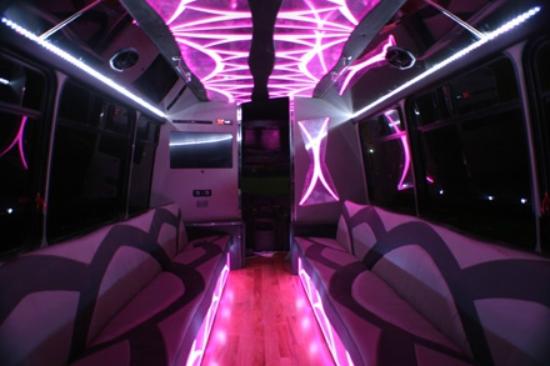 Hassle-Free Transportation – One of the biggest advantages of hiring a party bus in Toronto is the convenience it offers. Gone are the worries of coordinating transportation or dealing with traffic and parking. The party bus comes with a professional chauffeur who will take care of all the driving, ensuring a safe and smooth ride. You and your guests can relax, enjoy the party, and focus on having a great time without any transportation-related stress. The party bus will pick you up from your desired location, take you to different destinations if needed, and safely drop you off at the end of the night.
Perfect for Group Celebrations – Toronto party buses are ideal for group celebrations and gatherings. Whether you're planning a birthday party, a bachelor/bachelorette night, or a corporate event, a party bus can accommodate your entire group. The spacious interiors can comfortably seat a large number of people, allowing everyone to party together. It creates a sense of togetherness and adds an extra layer of excitement to the celebration. With the party bus as your venue, you can keep the party going throughout the night, hopping from one location to another, and creating unforgettable memories with your friends or colleagues.
Customized Experiences – Toronto party bus services offer flexibility and customization options to meet your specific needs and preferences. You can personalize the experience to match your party theme or occasion. Whether you want a specific playlist, decorations, or special amenities, the party bus companies can cater to your requests. You can plan your own itinerary, making stops at popular nightclubs, bars, or other attractions in the city. The ability to customize your party bus experience ensures that your celebration is unique, tailored, and exactly as you envision it.
Safety and Responsibility – Party bus in Toronto prioritize the safety and well-being of their passengers. They adhere to strict regulations and ensure that their vehicles are well-maintained and meet all safety standards. The professional chauffeurs are experienced and knowledgeable, guaranteeing a safe journey.