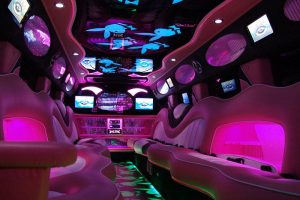 Best ways to escape from city life near Toronto
If you are in Toronto and checking out a few spas near the city and want to escape from the grind of the city's hustle and bustle? There are several spas around Toronto and we thought we would examine a few of them to help you get a more rewarding experience.
Scadinave Spa
The Scadinave Spa is one of the first names that should come to your mind when looking for a good spa near Toronto. As the name itself indicates, it is the Scandinavian styled spa and you would find it quite exciting and enjoyable. You would find it providing you a full-fledged specialty treatment and a great combination of hot and cold baths. The venue is surrounded by nature making it all the more interesting and unique.
Couples Resort & Spa
If you are a couple, you would find this spa a great option by several counts. The spa is located in the Algonquin area. It should be your best option for enjoying a great romantic getaway for the couples. In fact, the venue does not permit conferences and kids that should make it a great option for the couples looking for some ME time.
White Oaks Resort & Spa
This one is one of the biggest spas in the region. You would find that you have a huge range of options to enjoy here. The luxury hotel is regarded as a great venue ever in every sense of the word. You would also consider it as a perfect pampering place for your loved ones. The whisper room for a complete escape is yet another worthy option that you would cherish for a longer time.
Grail Springs
This is one of the most popular wellness retreats and you would find it offering you a great degree of experience in several ways. The detox for the mind and body that you would be able to gain here is definitely one of the most unique experiences ever. There are daily yoga classes to further improve your experience.
Ste. Anne's Spa
A ride of just around one and a half hours from Toronto, the spa is quite rustic in its appearance. That should make it a true getaway from the nuances of city life. It has the reputation of being the best spas in Ontario with its all-inclusive options. Apart from the services that you would expect from a Spa, the venue also provides you access to a strange and unique experience where the guests can care for, ride and bond with horses.
Well, irrespective of which resort or spa that you have decided to go with, make sure that you have picked the right mode of transport services to make your stay and travel more comfortable. The Toronto Party Bus is our prime recommendation for one of the most unique experiences ever. The punctuality, professionalism and a host of amenities that form part of the party bus service should definitely make your getaway all the more comfortable. You would indeed fall in love with what Toronto has on offer – whether the spas or the exciting travel options!