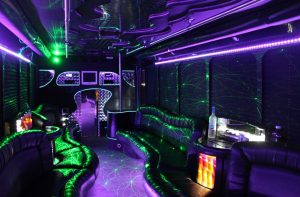 Celebrate in Style with a Party Bus Rental
A party bus rental is the perfect way to celebrate any special occasion in style. Whether you're planning a bachelorette party, a birthday bash, or a corporate event, a party bus allows you to enjoy all the fun of a night out on the town without the hassle of driving or finding a designated driver.
So, how do you go about planning the perfect party bus celebration? Here are some tips to keep in mind:
Determine your budget: Party buses come in a range of prices, so it's important to determine your budget before you start shopping around. Keep in mind that the cost of a party bus may vary depending on the size of the vehicle, the length of the rental, and any additional amenities or services you may want.
Choose the right size party bus: Party buses come in a variety of sizes, from small buses that can accommodate a few dozen people to large buses that can hold up to 50 or more. Consider the size of your group and your desired amenities when selecting a party bus.
Shop around: It's a good idea to get quotes from several different party bus companies to compare prices and services. Be sure to ask about any additional fees or charges that may not be included in the initial quote.
Plan your route and destinations: Think about where you want to go and how long you want to stay at each location. You may want to consider booking a party bus with a flexible schedule, so you can make stops along the way or change your plans as needed.
Make a guest list: Decide who you want to invite on your party bus celebration and send out invitations or make arrangements for transportation. It's also a good idea to assign a designated coordinator to handle any logistical details, such as coordinating pickup and drop-off times.
Stock the party bus: Don't forget to bring along any supplies or decorations you may want for your party bus. This might include snacks, drinks, music, or party favors. You can also ask the party bus company if they offer any additional amenities, such as a stocked bar or a sound system.
Plan for a safe return home: While a party bus is a great way to let loose and have fun, it's important to plan for a safe return home. Make sure everyone has a designated driver or arrange for transportation back to your starting location.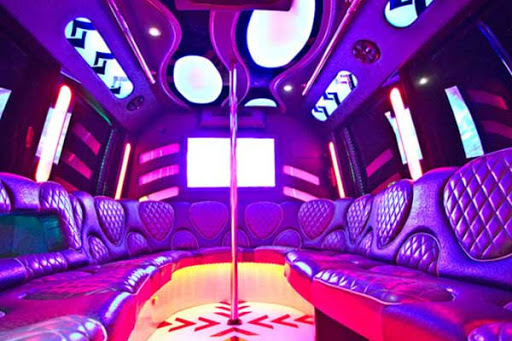 Toronto Party Bus Rental is a unique and fun way to celebrate any special occasion. With a little advance planning and attention to detail, you can create a memorable and stress-free celebration that everyone will enjoy.