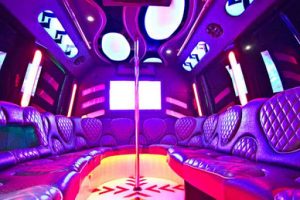 Get the Party Started with a Fun and Festive Party Bus
A party bus is a fun and festive ways to get the party started and keep it going all night long. These spacious and stylish vehicles are equipped with all the amenities you need to have a blast with your friends and family, whether you're celebrating a special occasion or just looking to have a good time.
One of the best things about a party bus is that it allows you to bring the party with you wherever you go. No longer are you limited to just one location – you can hop on the bus and travel to different spots, or even make a tour of the city. This is especially great if you're in a new place and want to see all the sights and sounds.
The interior of a party bus is decked out with all the features you need to have a great time. Many come equipped with a dance floor, a DJ booth, a sound system, and plenty of seating for all your guests. Some even have bars and refrigerators stocked with your favorite drinks, so you can keep the party going all night long.
But a party bus isn't just about the amenities – it's also about the experience. Riding on a party bus is an exciting and memorable way to celebrate any occasion. Whether you're heading to a concert, a sporting event, or just out for a night on the town, a party bus adds an extra level of fun and excitement.
When planning your party bus outing, be sure to consider the size of the group you'll be traveling with. Party buses come in a range of sizes, so you can choose one that's just right for your needs. You'll also want to think about the type of event you're planning and the activities you'd like to do. For example, if you're planning a bachelor or bachelorette party, you may want to choose a bus with a stripper pole or a hot tub.
One of the biggest advantages of using a party bus is that it provides a safe and responsible way to celebrate. You and your friends can enjoy the party without worrying about who's going to be the designated driver. This is especially important if you'll be consuming alcohol. By hiring a professional driver, you can rest assured that everyone will get home safely at the end of the night.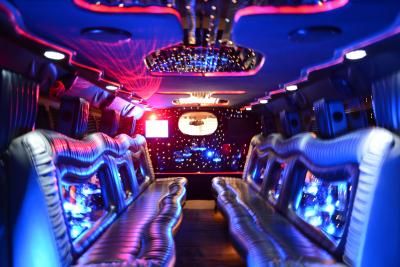 Another great thing about a party bus is that it allows you to fully customize your experience. Many companies offer a range of packages and options, so you can choose the one that best fits your needs and budget. For example, you may be able to choose from a variety of music and lighting options, or opt for additional amenities like a photo booth or a karaoke machine.
If you're looking to really make your party bus outing special, you might consider hiring a professional event planner or party planner. These experts can help you plan every aspect of your event, from the route and stops to the decorations and activities. They can also provide valuable tips and advice to ensure that your party is a success. Whether you're celebrating a special occasion or just looking to have a good time, Toronto Party Bus is the perfect way to make your event memorable and exciting. So why wait? Start planning your party bus outing today!