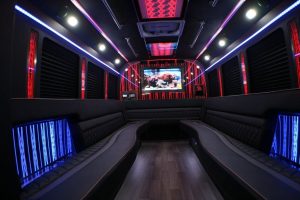 What makes limo a great choice for weddings
Wedding is perhaps one of the most anticipated events in one's life. That is exactly why every couple leaves no stone unturned to make it a special event. Providing you one of the excellent means of enjoying your wedding can be hiring the right type of transportation. A limo bus in Toronto should be a great option for the high quality transportation option that you would want to opt for. What makes it a great choice? Let us explore the details.
It can be your best option to arrive in style
Limo can be the right way to feel special on your wedding day. There are several evens and activities that form part of the wedding ceremony and you would love to look fresh all through the journey and arrive in style at all those activities and impress your guests. The Toronto limo can be one of the prominent options that you would find quite unique interesting.
A no distraction travelling
A limo bus can provide you access to one of the excellent means of a distraction free travel at its best. A dedicated driver would be what would provide you a complete relief from everything on the road. You can simply sit back and enjoy your journey to your heart's content. You can also socialise with other passengers on the vehicle.
It can be a great way to treat your guests
Hiring a limo bus can also double up as a great means of treating your guests. It would give them a great degree of enjoyment to ride in an elegant limo to the venue. They can enjoy their drinks, have a blast and play a few games on the limo. Your guests do not need to find a way or have any risk of getting lost while searching for the wedding venue. The reliable and affordable service would provide you with one of the unique and comfortable experiences.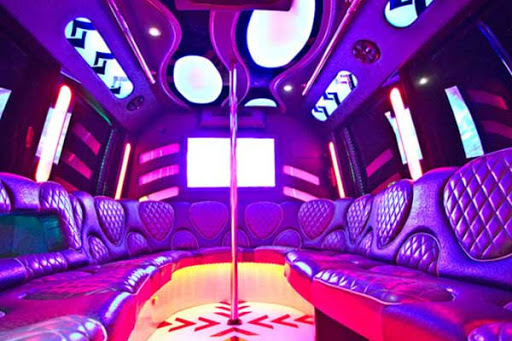 You can go with a matching theme
If you are having a themed wedding, a limo bus can be customised to go with the theme. That would perhaps make it one of the most unique options and experiences in almost every possible way. The ambience that you can get for your wedding should prove to be quite effective. The limo services can provide you a very extensive performance.
A great way to enhance the romance
A limo should be a great way to enhance your romance to a better extent. It should be a fantastic opportunity to enjoy the togetherness like never before. You can perhaps heat up the romance with a wedding kiss as well. The painted windows should provide you with the best possible experience in getting access to one of the most deserving privacy for you.
Those were just a few of the reasons why you would want to hire a limo for your wedding. The best options available at your disposal should provide you one of the excellent means of enjoying your wedding in style. Check out the wedding limo services near you and you would find it a very rewarding experience ever.